Counseling Appointments   
You prioritize self-care in taking time to explore solutions.  Scheduling a counseling appointment is a tangible step towards discovering a new, more fulfilling life.  Therapy is a very personal process. Self-pay allows you to determine who you would like to work with and how long you wish to remain in therapy. You protect your privacy by keeping employers and insurance companies out of  our therapy sessions.
I offer a free initial phone consultation and appreciate candid questions. It is your right to carefully select your therapist.  Safe relationships allow the freedom necessary for open and honest communication essential to personal growth.  Successful therapeutic relationships are safe.
Free Initial Phone Consultation:  Call 512-766-1736 or  cindi@wakeuptojoy.net
I will return calls the day received or within 24 hours
Our initial interview is usually a little longer, between 75 and 90 minutes.  Regular counseling appointments are 60 minutes. Your therapy session is time set aside for  you to learn and grow.  As your therapist, you can count on my undivided attention to hear your concerns.   We collaborate to establish goals, navigate problems areas and acquire skills needed for better living.  Reliable counseling appointments provide the stability to take concrete actions and make meaningful improvements.
Your counseling appointment time is reserved for you!   
For Counseling Appointment Availability Go to the   Client Portal
It would be an honor to journey with you to connect more joyfully with yourself, others, and life.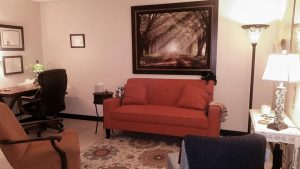 Monday from 11:00 am to 8:30pm
Tuesday  from 4:30 to 7:30 pm
Wednesday from 4:30 pm to 8:00 pm 
Thursday from 11:00 am to 7:oo pm
Friday from 11:00 am to 7:30 pm
Cancellations:  Please call 24 hours in advance if you must cancel an appointment to avoid a cancellation fee.  Thank you!  
Rate: $90 per session      Contact me regarding availability of sliding scale.
Methods of Payment:  Cash, Check, Credit Cards
Insurance
When you use insurance a clinical diagnostic code describing your need for services must be assigned to you. This code becomes part of your insurance record when the counselor submits a bill.  Insurance companies may limit length, approaches used, as well as who provides you therapy. An insurance may request session summaries, treatment plans, or in rare cases a copy of your entire record. At this time I only accept insurance through Texas Integrated Health OnTrak program.
Court Related Costs
Should the need arise for me to appear in court to testify, the hourly rate of $225 will apply.  These rates will be charged in four hour increments which include time spent on preparation, travel, waiting, and testimony.  These charges are not billable to insurance and will be the sole responsibility of the client.  As it is often difficult to determine the time needed to appear in court, it is necessary for me to clear my entire day making it necessary to charge this way.
If I am not the right person for you, please do not give up!  Alternate Modalities